Constructive criticism is criticism performed with a compassionate attitude towards the person qualified for criticism. It is intended to help out the person that they're criticizing, and usually takes notes of good points, while addressing points that need to be worked on.
However, this community does a
very
bad job of that. Most YouTube comments left on videos are usually:
"Nice."
"Awesome episode, -person-!"
"-a sarcastic comment that clearly addresses exclusively bad points-"
I actually know a few people that are not entirely truthful in their comments (I will not name anyone in particular, though), and as they say, "Honesty is the best policy."
This community is (or rather, was) large and ever-growing, but the lack of constructive criticism is appalling. Without it, hackers will not know what they are doing right, or what they need to improve on, and will continue to make episodes as they have already been doing.
Some select hackers (again, not giving out any names), when actually given constructive criticism, become defensive and close themselves out, rather than taking note of their good points and their bad. There is nothing wrong with receiving constructive criticism, as long as the person giving it out is not being overly harsh.
If you truly notice nothing in the episode that needed to be worked on, at least leave a comment more original than "Nice". Most people do not like a comment so simple as "Nice" to be left on their work, which they more likely than not worked hard on.
So I ask you, the community, to use constructive criticism more, and help fellow hackers, as well as the community as a whole, to improve.
_________________
The Dakomeister
says:
Is Tyson like the MLK of hacking now?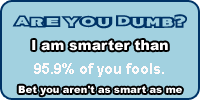 Intelligence Tests
You make very good points about this topic, all of it is very, very true, and I think everyone should acknowledge this, in all honestly. Sometimes when I am looking at comments to an episode, I find very generic comments, most likely because that person has no originality in a comment, either that or, like you said, find nothing that the uploader has to improve on, which is doubtful at times. Anyway, I applaud you on making such a truthful topic on this matter, and it should be addressed. Hopefully more people will notice this and actually do it, as opposed to ignoring it.
Good point, I know I kinda struggle with this and try to be more constructive with my comments.
_________________

SageDakota

Moderator





Posts

: 303


Join date

: 2009-09-22


Age

: 24


Location

: New Qinshin City, Hiros



Nice!

Just kidding! :p

But this entire topic is spot on.

I mean, it's not much, but I could spot grammar/spelling errors like crazy, and instead of posting them to help that person, I just comment on how good the ep is. :/

I should start pointing them out, on the episodes that have a lot of them, anyway.
Yeah we should start using constructive criticism more.. I mean its helping me a lot XD Since all my comments from Episode 1 I've been improving on all the bits I messed up on.

---
Permissions in this forum:
You
cannot
reply to topics in this forum