I thought this would be a cool topic, everyone post your favorite episodes of your own hack, or your favorite episodes of someone else's hack. I know i have no authority around here, but i hope no one clutters this up saying that there favorite episode is one that just got uploaded on YouTube, but i do understand if you post more. You can also include why this is your favorite episode, even if it is one you made. Post as many as you want.

Example:

Favorite Episode: Episode 1- The Ordinary Beginning
Hack: Pokemon Trainers Unite!
Why: this is one of my favorites because, before the show got a little more serious, it seemed like a good homage to one of my favorite hackers first episodes: Sanna's E.D. episode 1. Roller went to school and got his Pokemon and even caught another Pokemon. If i didn't make the show about a war with Giovanni, this would still be a great episode for an adventure hack.

Now go on and Post!

Rolyak0227

Ace





Posts

: 33


Join date

: 2011-05-11



Now, I have a question.

Would movies also count as an episode in this topic? I'm asking because I think a lot of people are going to list Revelations as a favorite.

Oops, forgot another question. Would it be okay to list more than one ep as a favorite?
I'm sure you can list your favorite movie separate from your favorite episode.
_________________
The Dakomeister
says:
Is Tyson like the MLK of hacking now?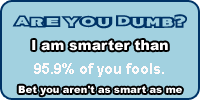 Intelligence Tests
yes, movies can count too.

Rolyak0227

Ace





Posts

: 33


Join date

: 2011-05-11



Well, I have too many favorite eps to remember, so I think I'll do Favorite Movie.

Favorite Movie: Pokemon Gold's Adventures: Revelations
Reason: It is probably one of the most original movies I have ever seen. I'm not going to spoil it for those that haven't seen it, but trust me, it is amazing. The animations were incredible, the story is amazing, and the new characters make you want to hate them (or love them)! Trust me, I could say more, but I think I would take up too much space. XD

I will say this, that movie probably gave everyone an insporation overdose. I know ODs are bad, but I think this one is an exception. XD
Episode: Let Go Control!
Series: Pokemon Gold's Adventures: Destiny of a Hero
Reason: I love this episode, because it was the first animated fight I ever saw, and it was the first episode of Gold's series that I saw. This fight is still awesome even though it is old.
_________________

SageDakota

Moderator





Posts

: 303


Join date

: 2009-09-22


Age

: 22


Location

: New Qinshin City, Hiros



Favorite Movie: Gold's Movie(Revelattions)
Reason: It felt like a real anime/anime movie. My favorite part was the chess scenes. Why? 'Cuz I like chess >.>

Ink

Master





Posts

: 248


Join date

: 2011-02-26


Age

: 19


Location

: i r in mi huse



I like Golds Revelations movie!

It gives alot of inspiration plus it makes me feel like I'm watching a anime in hack form!
Awww...

_________________
TheShadowRiolu took the words right out my mouth xD
Gold's Movie Revelations I really loved that movie...

---
Permissions in this forum:
You
cannot
reply to topics in this forum