Uhh, Hey everyone! My name is Chimchar, but sometimes I'm called MrChimmyChangas because of my friend Rod got me into competitive wifi battling, and decided he wanted my name to be some sort of Mexican dish. Anyway, back on topic! My real name is Nathan, some of you may know me from my hack series and my fickleness of having almost 20 series. I was the person to take over of GPL after Emerald left, and I admit it was my best series yet. I think it's still up and stuff, but I soon retired after the lack of muse (muse: a drive to make something, or do something better). I then started doing some Minecraft vids on my MrChimmyChangas channel, and I am featured on the Razcadazz channel. Right now I'm struggling on writing a novel, making a video game, making hack series, playing minecraft, performing all across southern CA, and living. My schedule is SERIOUSLY hectic at times, and I'm surprised on how much I get done in a day!
So, now that that long rant is over! See you all later

Welcome to the forums, Nathan! I hope you enjoy yourself here!
_________________
The Dakomeister
says:
Is Tyson like the MLK of hacking now?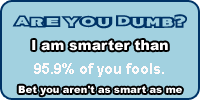 Intelligence Tests
Hey Chimmycharate!

( Chimmy Chimcahar Nate)
-pulls out pokeball-

Welcome to the forums! Enjoy your stay here!
---
Permissions in this forum:
You
cannot
reply to topics in this forum