I haven't really talked this over with anyone, but we don't have anything on the date (yet) and I figured I'd host a PO tourney on October 15th the Saturday (the 14th is my 18th birthday, so yeah... I think the date maybe a good luck charm for me XD).
Well that was the original date, I decided to change the date to the 8th (this Saturday) because Tim was unable to attend the league, so maybe he'll get a chance to show us what he's got now and I know some people (including myself) are itching for another tourney after the league.
Anyway, here's the rules
Clauses: Sleep Clause, Freeze Clause, Time Clause, Species Clause, Self KO Clause and WiFi Battle.
Ban List:
Items
All items that increase Evasion (BrightPowder, Lax Incense)
Moves
All moves that increase Evasion only (Double Team, Minimize)
All instant OHKO moves (Fissure, Guillotine, Horn Drill, Sheer Cold)
Abilities
Moody
Drizzle + Swift Swim on the same team
Species
Arceus
Blaziken
Darkrai
Deoxys-A
Deoxys
Dialga
Garchomp
Giratina
Giratina-O
Groudon
Ho-Oh
Kyogre
Lugia
Manaphy
Mewtwo
Palkia
Rayquaza
Reshiram
Shaymin-S
Zekrom
Round Specific Rules:
Winner's Finals, Loser's Finals and Grand Finals are all best 2 out of 3 sets, you must use the same team throughout the whole set, although in the case that Grand Finals goes to a second set, you may change teams after the first Grand Finals set since they're actually different sets after all.
I think some of you may have noticed the two differences for this tourney than previous normal tourneys is that Finals are sets, I figured since the League did sets starting with !Quarters, it's only right to make at least Finals be sets too.
As for WiFi Battle in the clauses, it's because that's actually what Pokemon Black and White's battle format is. If you don't know what WiFi Battle is, basically it lets both players see each other's Pokemon before the battle and re-arrange the order of their Pokemon before the battle. I know this may sound like a huge change from our previous tourneys and honestly... it is. However it's how the real games are played and I believe if we're doing Pokemon Black and White tourneys on PO, it should be the same as the real games. I've been practicing a little on Smogon's server and the ranked battles are WiFi Battles, so no johns.
Anyway guys, it's almost 5 AM here, so I'm too tired to make a Challonge for this tourney, but I will tomorrow (technically today). Let's get this hyped as it will be the first PO tourney of the new season... Unless Jamal or someone makes one this week. XD
Anyway, two words...
GET HYPED!

Challonge Sign-Up Page:
http://challonge.com/tournaments/signup/fwhorqw22z
YOU MUST SIGN-UP HERE TO BE IN THE BRACKET!
Last edited by Poyo on Wed Oct 05, 2011 6:06 am; edited 2 times in total

Poyo

Master





Posts

: 110


Join date

: 2010-12-07


Age

: 25



_________________
The Dakomeister
says:
Is Tyson like the MLK of hacking now?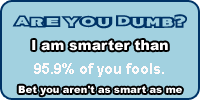 Intelligence Tests
Consider me interested as well.
Updated the original post/title with the updated date of October 8th (this Saturday)! The sooner the better! ;D

Poyo

Master





Posts

: 110


Join date

: 2010-12-07


Age

: 25




Poyo

Master





Posts

: 110


Join date

: 2010-12-07


Age

: 25



Wow, my 19th birthday is the 15th. XD
Looks like we'll both be the same age... FOR ONE DAY! XD

Poyo

Master





Posts

: 110


Join date

: 2010-12-07


Age

: 25



Similar topics
---
Permissions in this forum:
You
cannot
reply to topics in this forum