I'm trying to import a sprite and when it changes to Bitmap it looks completely different. And when it goes to the ROM I pretty much have to redo the whole thing over again.
Is there a way I can save it as PNG? I do know you can save things with unLZ but I don't know the number codes.
If the bitmap either A) isn't the proper size or B) doesn't have the correct palette, then it won't go into the Overworld Editor correctly.
I tried to Copy and Paste the picture over the old one.

Does this mean I'll have to manually change the picture by recoloring the sprite I want to change?

Ty, I understand his problem. He's saying when he converts something into a 16 bit or whatever, its all jacked up, like some colors are different. The answer for this is that you are suppose to mess around with the color thing at the bottom, till you get the right colors than edit, or just change the pallete for him, or her and than just manually change the palette so no other sprites messes up...XD I just figured out my own problem....

"all the colors are different" in an understatement.
So I need to play with it a little?
I kinda mean that you need to know two basic things though.

-How to change the whole palette of one sprite.
-How to manually change the palette

This takes place on OverWorld Editor, I use NSE, so it might go differently...
Dang I got to use this own idea.
I can "sketch" the whole thing on Overworld Editor. This will probably save frustration and I do need to learn how to custom sprite like that, I guess.
I'm not sure if you've solved this problem yet, but if you're saying that when you import a sprite, the palette colors on the sprites are completely different, there are 2 very simple way to rectify this:

1. Under "Info1: Sprite Header", you should see "Palette #:". There are certain palettes that you can change your sprite to, and if one of them happen to be the correct one, problem solved!

2. If, by chance, you're importing a sprite from a different ROM and the palettes on that particular ROM are slightly/completely different, then you may want to check "Import palette" (right under "Import image"). This will also change all of the sprites' colors on that particular palette, but if you're not really using them, or if you're going to use them for other characters' palettes, then it's no big deal. This can be easily reversed, anyhow.
_________________
The Dakomeister
says:
Is Tyson like the MLK of hacking now?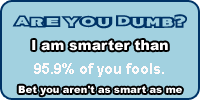 Intelligence Tests
---
Permissions in this forum:
You
cannot
reply to topics in this forum