I'm kind of stressing out over which animator is best. Sony Vegas is hard to learn, but I love the animation. Fireworks looks like it's only for webdesign, but I know it can be used. Flash is currently too expensive, but I read on how to use it. And on. And on.

I'm thinking of using Vegas because even if it is hard to learn the animations are great. But I really like how the animations have an independant timeline like they do in Flash and you can have an object at Point A and you can decide how long you want it to be and put it at Point B and Flash fills that in for you.


So, right now, I really need to know what's best (cost < quality or cost = quality). I'm about to type out what I need in Microsoft Word so someone that my Mom knows can see if they can get something like that for me. I'll add even if they can get Vegas or Flash at a huge discount I'd be happy.

If Vegas is able to create videos that are WMM-friendly than that will solve one of the problems.
I think Adobe Flash CS4 Professional is able to get videos off the internet, but I don't know if that includes YouTube.

So, basically, I need a really good animator that can also help with getting videos like Flash.


I apologize for any spelling mistakes. This computer doesn't have spell check and I'm trying to type this really fast.
_________________
The Dakomeister
says:
Is Tyson like the MLK of hacking now?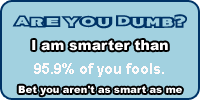 Intelligence Tests
Similar topics
---
Permissions in this forum:
You
cannot
reply to topics in this forum