General Rules and Clauses
:
- Double elimination.
- All sets are Best of 3. For Grand Finals, the winner of Losers' Finals must win 2 sets, while the winner of Winners' Finals only has to win one. Team changing during a set is allowed.
-
BE SURE TO SAVE YOUR LOGS AND SEND THEM TO ME
! I will be uploading tournament battles on my YouTube account, which is:
www.youtube.com/user/HitoshirezuJamal
-
ALL UNRELEASED DREAM WORLD POKEMON ARE BANNED!
For a complete list of currently released Dream World Pokemon, see this thread:
http://www.smogon.com/forums/showthread.php?t=3454925
- Species Clause: The use of more than one of the same Pokémon is forbidden. Pokémon that evolve from the same Pokémon but are not an evolution of each other are exempted. For example, the use of Gorebyss and Huntail is allowed, but the use of Gorebyss and Gorebyss or Clamperl and Clamperl in one team is not. If the Pokémon has many different formes that are very different from each other, such as Wormadam or Rotom, they are still limited by species clause as they share the same Pokédex number (and are thus still of the same Pokémon species).
- Sleep Clause: You lose if, at the end of your turn, two of your opponent's Pokemon were put to sleep by a move you used but were not forced into, and neither have had their sleep removed since then.


The clause basically means that if you have already put a Pokemon on your opponent's side to sleep and it is still sleeping, you can't put another one to sleep.

A move you were "forced into" is a move you must use because all other moves (that cannot inflict sleep) are disabled (by Choice item, Encore, or some combination of Taunt, Disable, Torment, and lack of PP) and you cannot switch (due to trapping moves, trapping abilities, Ingrain, or having all other pokemon be fainted).

A move you used includes moves called by Metronome, Sleep Talk, Assist, Me First, or Copycat. It does not include Magic Coat or Magic Bounce.

Rest, used by either player, is never counted by this clause. The ability Effect Spore is also exempted.

- Evasion Clause: The use of evasion boosting moves like Double Team or Minimize, or hold items like Brightpowder or Lax Incense, is forbidden. Similar moves which instead decrease the opposing Pokémon's accuracy, such as Sand-Attack, Mud-Slap, Mirror Shot and Mud Bomb, are allowed. Acupressure, Metronome, and the abilities Sand Veil and Snow Cloak can increase the user's evasion, but still does not fall under this clause.
- OHKO Clause: A Pokemon may not have the moves Fissure, Guillotine, Horn Drill, or Sheer Cold in its moveset.
- WiFi Battle: WiFi Battle
MUST BE ON
at all times.
Ban List
:
Items
All items that increase Evasion (BrightPowder, Lax Incense)
Moves
All moves that increase Evasion only (Double Team, Minimize)
All instant OHKO moves (Fissure, Guillotine, Horn Drill, Sheer Cold)
Abilities
Moody
Drizzle + Swift Swim on the same team
Species
All Unreleased Dream World Pokemon
Arceus-Bug
Arceus-Dark
Arceus-Dragon
Arceus-Electric
Arceus-Fighting
Arceus-Fire
Arceus-Flying
Arceus-Ghost
Arceus-Grass
Arceus-Ground
Arceus-Ice
Arceus-Normal
Arceus-Poison
Arceus-Psychic
Arceus-Rock
Arceus-Steel
Arceus-Water
Blaziken
Darkrai
Deoxys
Deoxys-A
Deoxys-S
Dialga
Excadrill
Garchomp
Giratina
Giratina-O
Groudon
Ho-Oh
Kyogre
Latias w/ Soul Dew
Latios w/ Soul Dew
Lugia
Manaphy
Mewtwo
Palkia
Rayquaza
Reshiram
Shaymin-S
Thundurus
Zekrom
SIGN-UP PAGE:
http://challonge.com/tournaments/signup/jeege5qxdc
You MUST sign up if you want to be in the bracket.
Last edited by HitoshirezuJamal on Wed Mar 07, 2012 6:05 am; edited 3 times in total
_________________
The Dakomeister
says:
Is Tyson like the MLK of hacking now?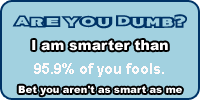 Intelligence Tests
This is what I'm going to do at this tournament. ;D

Poyo

Master





Posts

: 110


Join date

: 2010-12-07


Age

: 24



Ah, if that's what your gonna do, I better get ready. XD Welp. I'm probably gonna lose at the beginning, though, what time is the tourney?
Well guys, on the sign-up page, I see 11 people signed up, so we got a pretty good turnout for a PO tourney, we haven't had one this size in awhile so to hype things up... Let's post our top 5 predictions!

1. Poyo (Sorry guys, gotta be confident, I don't expect myself to do any worse than first ;D)
2. Seth
3. Chris/SilverKitsuren (same person XD)
4. Ty
5. Tim/Jamal
5. Jamal/Tim
To anyone who's hyped like me, you should post your top 5 predictions as well!


Poyo

Master





Posts

: 110


Join date

: 2010-12-07


Age

: 24



XD I know where I am if there are 11 people. Either 11 or 10 depends if I battle Avi. We were battling like 3 hours so many games....Just making new teams rematching dang I was soo tired.
The tournament will start at 5:00 PM EST! From anyone's timezone, that's 5 hours from now! I hope you guys can make it!
_________________
The Dakomeister
says:
Is Tyson like the MLK of hacking now?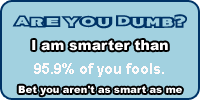 Intelligence Tests
WAIT WAIT WAIT! What server?
Well guys, I was definitely wrong with my top 5 predictions. Chris ended up getting 9th (forfeitted after losing to Tim in Winner's) and Jamal got 7th, losing to Sasab in Loser's. Although the tourney has been postponed tomorrow, the people in the top 5 (not an order yet though) has been confirmed.

Seth (Waiting in Winner's Finals, guaranteed top 3)
Tim (Waiting in Loser's Semis, guaranteed top 4)
Poyo (Up 1-0 against Ty in Winner's Semis since Ty had to leave, guaranteed top 5)
Ty (Down 0-1 against Poyo in Winner's Semis since he had to leave, guaranteed top 5)
Ensane (Waiting in Loser's Quarters on the loser of Poyo vs Ty, guaranteed top 5)
Sasab (Got 5th, was eliminated from Loser's by Tim).
Well, out of the 5 people still left, care to make any predictions guys? ;D
I would, but then that'd probably be letting people know who I'm most worried of... Plus I'll probably be wrong again. XD
Can't wait til tomorrow (technically later today)!


Poyo

Master





Posts

: 110


Join date

: 2010-12-07


Age

: 24



I predict that I will either fight Ensane or Seth after my match with Poyo.
Who wants to bet against me?

---
Permissions in this forum:
You
cannot
reply to topics in this forum