"Here lies trainerduckie, great hacker, beloved friend, trainer of ducks. 2008-2012"

Who is trainerduckie? Trainerduckie was a great Pokemon Hacker, best known for his hack series "Dakota's Weird Pokemon Adventures." Leader of the, now disbanned, V-Hackerz. Founder of the Hack-Avengers. Creator of the popular Hack meme "XR"

Story: trainerduckie was originally "asianduckiefriend" on youtube, until his new found love in Pokemon hacking during the late summer of 2008. It was none other than his friend known as "HunterCosmic" on Pokemon Global, who introduced him to the hack "Shiny Gold" (fun fact: the first 3 seasons of DWPA all listed "shiny gold" in the tags). After returning to his home, he learned of "Water Pokemon Legend" by trainerdor, only to begin his journey to Pokemon hacking. He began attempting to hack, by creating a WMM animation called "Gangster Pokemon Legend"(obviously he wasn't too original to start off). It was only after creating his 3rd episode where he learned how to begin a Pokemon hack. Not long after school began, trainerduckie met his future online best friend, Narufreak2(now passed), who mentored him into creating Pokemon battles using PET. It wasn't long after that Narufreak2, and many other hackers began to join trainerduckie's XAT, shadowcoaswars(now passed). After uploading an episode, trainerduckie met another one of his future online bestfriends, animaamasster(now passed) and his goal to be the greatest hacker had begun.

Trainerduckie officially quit hacking after creating his first episode. A week later, he returned, and he was(somewhat) better. Skip a few months... PokemonMasterJamal3(now passed) comes in and shadowcoaswars is abandoned, but not for a terrible reason. PMJ3 opened a stream which became popular to tons of hackers, until the evil TrainerAlec came in and worshipped a new Hacker Group known as the NGH. trainerduckie and PMJ3 fought together side by side to defeat TrainerAlec and another new evil known as TheHammiWithin, but for a while they were unsuccessful.

Soon trainerduckie would create a new chat for the best of the best hackers, which would take down the evil TrainerAlec, for a little while. After many months of trying to win over friends, Goldsadventurestorys(now passed) Narufreak2, and sakurastardreams, trainerduckie officially defeated TheHammiWithin, but an old evil soon awaited them. That's right, TrainerAlec was back with his so called "MarthsHell" and a new army of hackers were at his side. It was up to trainerduckie and PMJ3 to destroy MarthsHell and win over the new army of hackers. Around this time, trainerduckie created the "V-Hackerz" to create competition for the NGH. But one little video messed up everything. Obviously the video was a copy of an NGH video, but trainerduckie was too foolish to admit it. He almost lost some of his closest friends from it, but put a stop to the V-Hackerz before things got too out of hand.

Now trainerduckie reunited with PMJ3 to defeat TrainerAlec once and for all, and with that PHCommunity was born! But the enemies weren't gone yet. Soon the evil team Dance Dance International, and one of PMJ3's close friends would try to defeat the PhCommunity. But trainerduckie, PMJ3 and the reborn PokemonTrainerAustin would put a stop to all of them. After the (somewhat) defeat of the DDI, trainerduckie, along with his brothers in combat, PMJ3 and PTA, would create the all powerful Hack-Avengers!

But our hero would soon face his most powerful enemy. Youtube Copyright. Soon, one by one, trainerduckie's friends would be taken down by this villain. Narufreak2, PMJ3, and GAS were all defeated in this battle. Trainerduckie, not giving up, gave Youtube Copyright all that he had. But on March 7th, he too would fall..

The Uprising: Youtube Copyright isn't able to hold our heroes down for too long. Finally, PokemonTysonLegend, HitoshirezuJamal, Goldfinale, and the now reborn trainerduckie, LordHekena, will fight side by side to finally defeat this great evil, and save PHCommunity. But their story has only begun...
Last edited by KingDakota on Sun Mar 25, 2012 11:55 pm; edited 1 time in total
_________________

SageDakota

Moderator





Posts

: 303


Join date

: 2009-09-22


Age

: 23


Location

: New Qinshin City, Hiros



My god... this story brought tears to my eyes. The story, the wording, the emotion! This had the making of a great story/eulogy.

RIP trainerduckie, and let us hope that LordHekena lives long and prospers.

*EDIT: Why in the world did I type "ducker?" O.o
Last edited by xXtyking1224Xx on Sun Mar 25, 2012 10:18 am; edited 1 time in total
This topic is officially the best topic on the forums.

EVER.
_________________
The Dakomeister
says:
Is Tyson like the MLK of hacking now?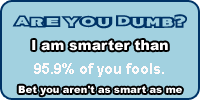 Intelligence Tests
It annoying how alot of people are getting suspended due to YouTube Copyright but at-least we have our backups
---
Permissions in this forum:
You
cannot
reply to topics in this forum