General Rules and Clauses
:
- Double elimination.
- All sets are Best of 3. For Grand Finals, the winner of Losers' Finals must win 2 sets, while the winner of Winners' Finals only has to win one. Team changing during a set is allowed.
- Species Clause: Have this clause on to prevent 2 or more of the same Pokemon being added to your Challenge Cup team for any of your matches.
- Sleep Clause: You lose if, at the end of your turn, two of your opponent's Pokemon were put to sleep by a move you used but were not forced into, and neither have had their sleep removed since then.


The clause basically means that if you have already put a Pokemon on your opponent's side to sleep and it is still sleeping, you can't put another one to sleep.

A move you were "forced into" is a move you must use because all other moves (that cannot inflict sleep) are disabled (by Choice item, Encore, or some combination of Taunt, Disable, Torment, and lack of PP) and you cannot switch (due to trapping moves, trapping abilities, Ingrain, or having all other pokemon be fainted).

A move you used includes moves called by Metronome, Sleep Talk, Assist, Me First, or Copycat. It does not include Magic Coat or Magic Bounce.

Rest, used by either player, is never counted by this clause. The ability Effect Spore is also exempted.

- Evasion Clause: The use of evasion boosting moves like Double Team or Minimize is forbidden. (Hold items like Brightpowder or Lax Incense are exempted, due to the nature of Challenge Cup.) Similar moves which instead decrease the opposing Pokémon's accuracy, such as Sand-Attack, Mud-Slap, Mirror Shot and Mud Bomb, are allowed. Acupressure, Metronome, and the abilities Sand Veil and Snow Cloak can increase the user's evasion, but still do not fall under this clause.
- OHKO Clause: A Pokemon may not use the moves Fissure, Guillotine, Horn Drill, or Sheer Cold.
- Challenge Cup: This is a
MUST
for extremely obvious reasons.
Ban List
:
Due to the nature of Challenge Cup, there
is
no ban list!
SIGN-UP PAGE:
http://challonge.com/tournaments/signup/dnduj4ze6i
You MUST sign up if you want to be in the bracket!
_________________
The Dakomeister
says:
Is Tyson like the MLK of hacking now?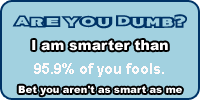 Intelligence Tests
If it's challenge cup, the moves and things will be focused on luck, so it's all about studying the pokemanz. Well for me. Also adding on, server and time?...
It's the date, so I wanted to ask again. Anything on this?
Tournament canceled due to lack of interest.
_________________
The Dakomeister
says:
Is Tyson like the MLK of hacking now?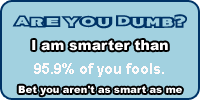 Intelligence Tests
Similar topics
---
Permissions in this forum:
You
cannot
reply to topics in this forum