Most of this info is outdated, I'll just show a preview of the ep or something when I have enough footage to.
Last edited by Poyo on Thu Aug 29, 2013 11:32 pm; edited 3 times in total

Poyo

Master





Posts

: 110


Join date

: 2010-12-07


Age

: 25



I'm really looking forward to this
I have a complaint:
- All humans with powers will have their powers removed unless their powers are Pokemon-related (examples would be Sanna's Sync and Sakura's Raitei Form). The reason for this is because I'm making this hack because of my love for Pokemon, so I want Pokemon to be the core of the series. I feel humans having supernatural powers takes away from Pokemon being the unique supernatural beings of the Pokemon World and would be unfitting for Bright Dreams. Maybe I'll make another series with human fighters in the future, but for now, my only hacking focus is Bright Dreams, I hope you all can understand this change.
You do realize that Raitei Sakura is still significantly powerful, right? Sanna's Sync actually improves his Pokemon's abilities, while Sakura's improves her own. You can keep Sync, but don't keep Raitei Sakura if you're removing human's powers.
_________________
The Dakomeister
says:
Is Tyson like the MLK of hacking now?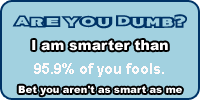 Intelligence Tests
Yeah, I wasn't sure whether to keep it or not actually (@ Raitei), so I figured I'd list it alongside Sync to see what others would say. I actually didn't want to keep Raitei (cause it makes the human a powered fighter), but thought it might be unfair since the power IS Pokemon-related. Thanks for your two cents Jamal, makes me more comfortable doing what I wanted to do to begin with. XD

Poyo

Master





Posts

: 110


Join date

: 2010-12-07


Age

: 25



Heh can't wait to see the new remake of the series, Poyo. :3
---
Permissions in this forum:
You
cannot
reply to topics in this forum