Main Protagonists
Gold Kaneko
The main protagonist of the series. Beginning the series as a normal, teenage boy with his Pikachu, he grows up to be the greatest hero in the world. Of course, he never would have gotten too far without his friends.


Back from the Dead: Twice, although his 2nd revival isn't shown until Toran's Fate.

Badass: One of the most badass characters within all of the hacking community!

Badass Cape: Wears this in Season 4 when not in a fight (although he's only seen in it 2 times).

The Chosen One: It's not called "Destiny of a Hero" for nothing, you know.

Determinator: And HOW. This is especially obvious during Gold's fights with Sasume and

Spoiler:

Andrew. It's deconstructed during the latter case, sadly, and Gold ends up dying for a 2nd time.

The Hero

Hot Blooded


Spoiler:

Manly Tears: Sheds one while dying when Andrew leaves during the series finale.

Magnetic Hero: Collects quite a few friends during his adventures.

The Messiah

Nice Hat:

Spoiler:

Michael destroys it in the finale of Season 3.

Nice Guy: Offered to be Sasume's friend after hearing his Freudian Excuse, although Sasume rejects his offer. Later in the fight, Gold remarks that he wished that Sasume had accepted his invitation to be friends.
-MORE TO COME-
_________________
The Dakomeister
says:
Is Tyson like the MLK of hacking now?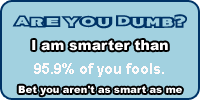 Intelligence Tests
---
Permissions in this forum:
You
cannot
reply to topics in this forum