1. Poyo
2. Seth
3. Ty
4. Jamal
5. Tyson
5. Rex
7. Sasab (didn't show up)
7. Sakura
9. Raina
BRACKET: http://challonge.com/RoPO3
Challenge Cup:
1. Ty
2. Tyson
3. Jamal
4. Rex
5. Austin
5. Sakura
BRACKET: http://challonge.com/RoPO3CCST
Thanks for entering the last tournament of the season, guys! The new PR will be up shortly!
Last edited by HitoshirezuJamal on Thu May 25, 2017 11:54 pm; edited 4 times in total
Woohoo for third! Anyway, time for dem shoutouts:
1) Poyo: I didn't get to battle ya, but a little birdie told me you were unsure of what team you were gonna use against me. HeheHE Anyway, shame we didn't get to battle, but hey, you and Seth had some good games.
2) Seth: You kicked my ass this tourney. XD Kind of funny how I always took game 2 from ya. >_> Anyway, GGs! And mental note to self, I am never using that team against ya ever again.
3) Ty: Not too shabby if I do say so myself. Granted, I did get some hax to get there, but hey, I had to put in some work to get to that point too, so I'm okay with what I got. XD
4) Jamal: Our games were close as hell. XD Shame about that crit Seed Bomb, though. Had that not happened, there would be no idea as to what would've happened. Dem's the breaks, sadly. :/
5) Tyson: Didn't get to battle ya, but I was looking forward to it. XD
6) Rex: You did great... despite me 6-0'ing ya twice. >_> *awkward cough* Anyway, GGs!

7) Sasab: Dude... you didn't show up and you still didn't get last. The hax were with ya, I suppose. XD
8 ) Sakura: Shame you had to be the first loser, but those games were still fun all the same!

Hope you can place higher next time.
9) Raina: Yeah, no practice hurt ya, but what can you do? XD Congrats on graduating, BTW!
1. Poyo: Go die in a hole, dreck.
2. Seth: Who the fock is this loosah?
3. Ty: You did good. Certainly gave me a run for my money.
4. Jamal: Way to go on messing with Poyo's BP team.
5. Tyson: TTar > Ninjas
5. Rex: Good job with beating Raina.
7. Sasab (didn't show up): ASDFEFGHIJKLMNOP
7. Sakura: QWERTYUIOP
9. Raina (taking SSM's place): Yes.


Shoutouts time!

1. Poyo - I had a lot of fun this tourney and actually wasn't stressed out, so I might not be quitting guys.

2. Seth - You should have won. i sux at these video gamez
3. Ty - Didn't get to play you this tourney. You get double eliminated by me last tourney, double eliminated by Seth this tourney. XD
4. Jamal - GGs! First person in PHC to beat my BP team in bracket! O.o That crit vs Ty game 3 was a heartbreaker, but you're getting better!

5. Tyson - I love you.
5. Rex - I love you
7. Sasab (didn't show up) - You shoulda been here! D:
7. Sakura - You had Tyson game 2! Stupid Sleep Powder missing. D:
9. Raina (taking SSM's place) - You beat Ensane, don't lose to Rex! XD

Poyo

Master





Posts

: 110


Join date

: 2010-12-07


Age

: 23



Oh.. Dang I forgot about the tourney xD oh well :/

Sasab

Veteran





Posts

: 100


Join date

: 2009-09-26


Age

: 22


Location

: The Big Giant Apple



The Challenge Cup results are now up! Leave shoutouts, everyone!
_________________
The Dakomeister
says:
Is Tyson like the MLK of hacking now?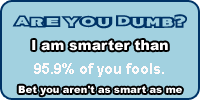 Intelligence Tests
---
Permissions in this forum:
You
cannot
reply to topics in this forum