Yo guys, your pal and friend who never hacks here.
I've thought about it, and I've decided I may start a hack, all details are not thought out, but I felt like I should try. Animations will be my only problem, but it's better to try..
---------------------------
(Doesn't know how to do spoiler things)
The Story - A young man raised in the slums (forest whatever), surviving on his own with no one to help. He lived in the forest (slums whatever) all alone, until one day the Professor of a Pokémon school nearby decides to take care of him, and study at the school. -Insert School Stuff and stuff that may or may not happen because it isn't thought out-
I don't know how to start this off, so... Uh. Here we go~
There was a boy, raised in the dirty slums, or forest (still deciding), he didn't know where he came from, all he remembered was waking up on the ground surrounded by threatening looking pokemon. These pokemon as scary as they looked to him as he was a child, tried to take care of him, but most of the times he'd run away. -Insert Stuff-
This boy, he was special. Trainers that were wealthy would pick on him by bullying him with their pokemon, he was always fed up. When he was very young he had fun with pokemon, but now growing up to despise them.
A Professor one day sees him and takes him to his/her lab. He/She asks if he'd like to start a journey, -withtrainerschool- and that's where most of the story will start to take off-

Will this boy accept this, or will he decline, find out on the more than likely not possible.... Pokemon Eternity!
----
Spriting - 80%
Mapping - 0%
Activity in this project - Whenever Sarah makes me
-----
WILL BE EDITTED FOR UPDATES AND MORE PLOT
Hey im [insert emotion here] about [insert hack here], can't wait til [insert hack here] starts. This show shoud be [insert adjective here]!

Kabune

Ace





Posts

: 32


Join date

: 2011-09-23



YOLO
[Insert answer about me deciding to continue this]
Maybe one day.
May I ask for an admin to lock this till I can finish up the main idea of the series?
Done. Good luck with finishing up your ideas.
_________________
The Dakomeister
says:
Is Tyson like the MLK of hacking now?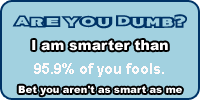 Intelligence Tests
---
Permissions in this forum:
You
cannot
reply to topics in this forum