Hey there everyone of the hacker community! It has been a long time since I've been on this site. Glad to see it's still up and running and people still go to it! Well, if you don't know, my name is Chimchar009, but you can call me Nathan - I really don't care! I guess I should just give you a little bit about myself. I am sixteen now - I was fourteen when I posted my last post on here - and I have a wide variety of talents. I sing, play drums and piano, I write stories and books, and I hack on my downtime. I have like twenty youtube channels all addressing each one of these talents, but I won't go into much detail about this. My first book was published December 12, 2012 on Amazon called THE TWELVE: CHAOS, and I have recently came out with the second book in the series called THE TWELVE: CORRUPTION. I've recently started hacking again because I missed telling stories and whatnot, so yeaaahhh! That's about all for me, hopefully we can talk some more later!!

Hey there, Nathan! Welcome back to the forums!

I'm glad to see you back here and I wish you the best of luck for your books!
_________________
The Dakomeister
says:
Is Tyson like the MLK of hacking now?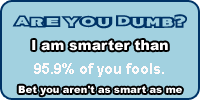 Intelligence Tests
Welcome back, good luck as well.
OMG! My oldest friend! Dude remember me? We go way back! we did a crossover together and we starred in each others hacks for years. Been so long. I have been playing over the idea of coming outta retirement, and i hope to see you around.

Salkor2

Newbie





Posts

: 5


Join date

: 2012-07-17



---
Permissions in this forum:
You
cannot
reply to topics in this forum