Hey everyone long time no talk. Since its taking forever in getting a new computer I thought I could start hacking on my Laptop but I have long since forgotten how to do most things can someone please show me the ropes so I can start hacking again? Thanks if anyone decides to help.
Welcome back to hacking! I apologize that I didn't see this thread earlier. Do you need the actual hacking tools or do you just need general advice?
_________________
The Dakomeister
says:
Is Tyson like the MLK of hacking now?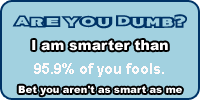 Intelligence Tests
If it is about animating I would be glad to help you out, Mate. But if it is about the actual rom hack then I can't help you, unfortunately. About returning back to hack, I am currently working on a new story and when I get the time I will start to animate my new series. It is much more mature then Ying Yang and I actually tried to improve my english so you could understand the story at its full extend. Stay tuned for that and I wish you good luck with your hacks, Daniel.

GioHimonPro

Ace





Posts

: 33


Join date

: 2013-02-16


Location

: Germany



Well I need to learn Both XD so yeah I'd like some help with that

---
Permissions in this forum:
You
cannot
reply to topics in this forum