I have made a new series called "Unnatural". I don't want to write a summary because I think that it is a much better feeling if you watch a series without knowing anything about the story. Hope you will enjoy the episode because this series is much different from Ying Yang although they might feel similiar.

Unnatural first epsiode link:
http://www.youtube.com/watch?v=Djy1ODsIofk

GioHimonPro

Ace





Posts

: 33


Join date

: 2013-02-16


Location

: Germany



I could tell this is going to be a really interesting series like as soon as I started it.

_________________

SageDakota

Moderator





Posts

: 303


Join date

: 2009-09-22


Age

: 22


Location

: New Qinshin City, Hiros



God, this makes me still want to learn the ways of animation and stuff from you.

Which'll probably never happen because I'll get to lazy to ask. Otherwise nice job, can't wait for the next episode.
@Dako
I really tried not to make a Ying Yang 2.0 with this series. I wanted to start something new...Something darker maybe that is why it caught your attention from the start.

@Silver
If I show you how I make the episodes you will be surprised how easy it actually is.(In my opinion

) The only problem is, it is really time consuming and you have to repeat an action sometimes again and again. I needed 3-4 days (worked like 5 hours a day on this stuff) to make this episode (Opening and Ending included).

GioHimonPro

Ace





Posts

: 33


Join date

: 2013-02-16


Location

: Germany



Dear, must be hard work.

Wish you the best of luck. With your work.
@ Silver
As long as I have fun it doesn't matter how hard the work is.

I have made episode 2 and you will notice that this episode really has some Ying Yang feel to it. That is because I wrote the script for Episode 2 way before I wrote the script for Episode 1. You could say "Well, why didn't you change the script then?" That is because I have the habbit not to change my script after I am done with them. Anyway, have fun watching the episode!
Episode 2:
http://www.youtube.com/watch?v=Ho2XMXDs1fM&feature=c4-overview&list=UUN3DXm_guzlZNksjFlx7cLg

GioHimonPro

Ace





Posts

: 33


Join date

: 2013-02-16


Location

: Germany



Wow, this is really impressive so far. I'm looking forward to seeing this series grow even more. Keep up the good work!
_________________
The Dakomeister
says:
Is Tyson like the MLK of hacking now?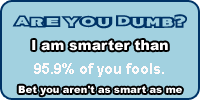 Intelligence Tests
@HitoshirezuJamal
Thanks for the nice feedback, mate. It's nice to know that there are people who enjoy my stuff. That is something that keeps my motivation high.

Episode 3 is uploaded!
Hope you enjoy this episode.
Unnatural Episode 3:
http://www.youtube.com/watch?v=8UfL7N16qNQ&feature=c4-overview&list=UUN3DXm_guzlZNksjFlx7cLg

GioHimonPro

Ace





Posts

: 33


Join date

: 2013-02-16


Location

: Germany



---
Permissions in this forum:
You
cannot
reply to topics in this forum