Hey guys! I'm Flypikachu, Fly(for short) or Steven. I'm new to this forums obviously, and lemme tell you all who I am. Anyways, let's begin with I'm very young for a person to be roaming around, I'm just fourteen years old. I liek to play video games, especially Pokemon of course, and I love to rom hack, not to make a game but for a series. I had a channel before where I actually started a series but I lost motivation and I just closed the channel completely without saying a word.(Sorry about that if anyone knew about it.) Anyways, sometime this winter(as soon as I get my new laptop as a gift to use pokemon essentials I know its not a rom but still! :L), I'll be making a new channel and working on a permanant pokemon hack series!

So, that's all I got o3o. If you didn't know already I liek Pikachus. So, to make a brief summary, I'm fourteen years old, I like video games such as Pokemon, Naruto, etc. I liek watching anime(didn't mention this earlier), I like rom hacking and will be making a hack series later on this winter!~ Nice to meet chu all.

Flypikachu

Newbie





Posts

: 5


Join date

: 2013-10-01



Welcome to the forums, Flypikachu!

I hope you enjoy your stay and I'll be looking forward to your hack!
_________________
The Dakomeister
says:
Is Tyson like the MLK of hacking now?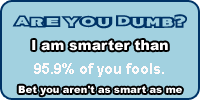 Intelligence Tests
Thanks! Hopefully I do get it out this winter!


Flypikachu

Newbie





Posts

: 5


Join date

: 2013-10-01



Sorry for the late reply, but I was actually looking for your channel the other day! I'm glad you're still around!

_________________

SageDakota

Moderator





Posts

: 303


Join date

: 2009-09-22


Age

: 24


Location

: New Qinshin City, Hiros



My turn for a late reply! And yeah it's good to be back in action, winters almost coming..I already have the plot ready for action I hope

Flypikachu

Newbie





Posts

: 5


Join date

: 2013-10-01



Welcome! Enjoy your stay here! I know its pretty dead but yeah. I'm Sarah. I'll check out your stuff later.
---
Permissions in this forum:
You
cannot
reply to topics in this forum