1. PokemonBrightDreams (Poyo)
2. ScarletShiny (Brandon)
3. GoldFinale (Gold)
4. xXtyking1224Xx (Ty)
5. ZettaSlowBro (Seth)
5. DestinyBuizel (Tim)
7. goldenchimchar (Denzel)
7. HitoshirezuJamal (Jamal)
9. PokemonTysonLegend (Tyson)
9. okamishiraunirules (Raina)
9. LightningStarSakura (Sakura) (forfeited when her set with me was 1-1)
9. SaiyaKnight (Saiya)
13. Silvershadowmist (SSM)
13. LordHekena (Dakota)
13. TatsuAce (Tatsu)
13. ensanesane (Ensane) (didn't show up; he didn't actually sign up, this spot was given to him by me on the off-chance that he could replace Squirpz)
17. Axelxx (Axel) (didn't show up)
BRACKET:
http://challonge.com/AoH1
Thank you for entering, everyone!
Now... I guess I'll be making the announcement here... I will be hosting The Pokemon League 2014, which will be the final tournament of the season! There is no assigned date as of yet, but stay tuned!
Leave your shoutouts!
Last edited by HitoshirezuJamal on Mon Sep 01, 2014 7:49 am; edited 1 time in total
_________________
The Dakomeister
says:
Is Tyson like the MLK of hacking now?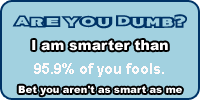 Intelligence Tests
Shoutouts time! XD
1. PokemonBrightDreams (Poyo) : Definitely feel I made up from last tourney, have positive records vs everyone I've played in PHC once again. YAYUHZZZZZZZZZZZZZZZZZZ Oh yeah! And... DOME PREVAILS :3
2. ScarletShiny (Brandon) : I take back everything bad I ever said about you. You have a win on everyone on the PR now, you're definitely legit. Really close WFs set. GFs... Misplays, hax... I dunno, all I can say is I feel you played way better in our WFs set. Good stuff getting a win on Ty. Definitely proved you're legit making it to GFs two tourneys in a row.
3. GoldFinale (Gold) : Still the member of the PR I played the least, I wanted you to make it to GFs cause I've played the rest multiple times. Either way good stuff getting third and finally getting a win on Ty, that set had SUPERRRRRR hax and chokes though! Also despite never winning a tourney, if you wanna think of something positively, Ty and I both have a 4th place while your lowest is still 3rd. XD
4. xXtyking1224Xx (Ty) : NOW YOU KNOW I FELT LAST TOURNEY, 4TH PLACE SUXXXXXXXXXX! But nah for real, you were definitely off this tourney, the Ice Beam freeze vs Gold didn't make it any better for you. WE MUST PLAY NEXT TOURNEY, IT'S BEEN SINCE FEBRUARY SINCE WE'VE PLAYED! ...Wait no, I beat you on ladder on the first day of the tourney. :3
5. ZettaSlowBro (Seth) : I definitely feel you could've beat me if you did calcs with Raikou, but I know you were about to go to work, so I can understand you not having time for that/not playing your best. I really don't understand why you didn't Sucker Punch game 2 vs Gold. Theoretically it wasn't a guaranteed win cause he could've Roosted then there might be guessing exchanges between whether you'll Knock Off or not since Sucker Punch has only 8 PP, but you were definitely in the advantageous situation there. And game 3 I don't agree with the Volt Switch, I feel you shoulda sacked Raikou at that point, Kyurem-B couldn't kill Terrakion with one hit. You had a turn to break the sub then HIT EM WIT ALLA DAT! So... TL;DR: MAKE IT TO GRANDS IN 6TH GEN ALREADY, YOU CAN DO IT, STOP CHOKING SETS AWAY! >_<
5. DestinyBuizel (Tim) : Get disrespect stalled by Ty. ;D
7. goldenchimchar (Denzel) : Well you got top 8. AND WE ACTUALLY FRIENDLIED. Yeah... Not much to say here. XD
7. HitoshirezuJamal (Jamal) : Draco miss is dumb, but like I said it wouldn't have mattered if I just Iron Headed earlier to put you in Banded ES range. Really surprised you didn't notice I was Banded after so many turns. GLAD YOUR AEGISLASH DIDN'T HAVE SUBSTITUTE! XD
9. PokemonTysonLegend (Tyson) : ...Surprising to see you get 9th, this is what happens when Tim isn't seeded. XD
9. okamishiraunirules (Raina) : Dem chokes. D:
9. LightningStarSakura (Sakura) (forfeited when her set with me was 1-1) : Dat work. D:
9. SaiyaKnight (Saiya) : Don't think I saw any of your sets, sorry. D:
13. Silvershadowmist (SSM) : Same with Saiya.
13. LordHekena (Dakota) : You actually had a pretty good team matchup vs me, definitely disagree with most of your plays but you don't play competitively so... Guess that's that. XD
13. TatsuAce (Tatsu) : LIKE I KEPT SAYING THAT SUCKER PUNCH WAS NEXT LEVELLLLLLLLLLL
Yup, those are my shoutouts everyone!


Poyo

Master





Posts

: 110


Join date

: 2010-12-07


Age

: 25



Similar topics
---
Permissions in this forum:
You
cannot
reply to topics in this forum