Thank you to Brandon (ShinyScarlet) for hosting and Nathan (Nathan Nix) for streaming the event! You can catch the VODs on his stream
www.twitch.tv/parables
and the matches will be uploaded to YouTube later!
1. costaricanrich (Tyson) (King K. Rool, Pokémon Trainer, Ness, Greninja)
2. Dekusu (Tim) (King K. Rool, Ridley, Ganondorf)
3. Nathan Nix (Nathan) (Wolf, Mii Gunner)
4. ShinyScarlet (Brandon) (Corrin, Mii Gunner, Wolf)
5. Saiya (Saiya) (Link)
5. Beezle (Ty) (Ike)
7. RainaOkami (Raina) (Isabelle, Pikachu)
7. PixelsByNight (Elliot) (Kirby, Mario, Yoshi)
9. LightningStarSakura (Sakura) (Pikachu, Young Link)
9. SushiNeko (SushiNeko) (DQ)
9. FlyinDutchman (Dakota) (DQ)
Bracket:
https://challonge.com/6j5jocnm
_________________
The Dakomeister
says:
Is Tyson like the MLK of hacking now?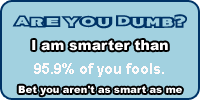 Intelligence Tests
---
Permissions in this forum:
You
cannot
reply to topics in this forum