When ever I make a Person event the Picture Number doesn't appear (luckily I know the number I want) and when I play through the game there are random people standing everywhere (even in the walls!) and the same for a Scripting event.

What the heck is going on? Does my A-Map just hate Pallet Town (like my friend's. She isn't a hacker and was playing with it...) or is there a new version that won't do this?
Could you describe your problem a little more in detail? XD Its kinda hard to understand.

But from what I read I'd say to try to delete ALL people events on the map (there are sometimes hidden ones on A-map for some reason >_>) and then start fresh and see what happens. Its happened to me a few times and that's what I did. And if that doesn't work then just try explaining more in depth. XD


Sasab

Veteran





Posts

: 100


Join date

: 2009-09-26


Age

: 24


Location

: The Big Giant Apple



The hero's room doesn't even have any person events except for the only one I try to create (a Nidoran walking around). And I've tried a new ROM at least three times.

So basically any time I try a Person or a Script event, "ghosts" appear.
And even worse, I can't even leave the room! The Warp panel is gone!
Maybe try re-downloading A.Nap?

...*Map.

Sometimes, the simplest of answers solve the most complex problems.

If that doesn't work, then maybe you could try an older model of A.Map?
I don't even know where to find an older version. I got mine from Whack a hack... and there is another website that I can get tools from (I got a ton from there. I should try the A-Map).
This is in the wrong section; this should be in "Technical Issues". Please remember this next time you have a hacking-related issue. For now, I'll move it there.
_________________
The Dakomeister
says:
Is Tyson like the MLK of hacking now?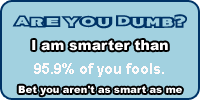 Intelligence Tests
Similar topics
---
Permissions in this forum:
You
cannot
reply to topics in this forum